Cuddle our Pet Animals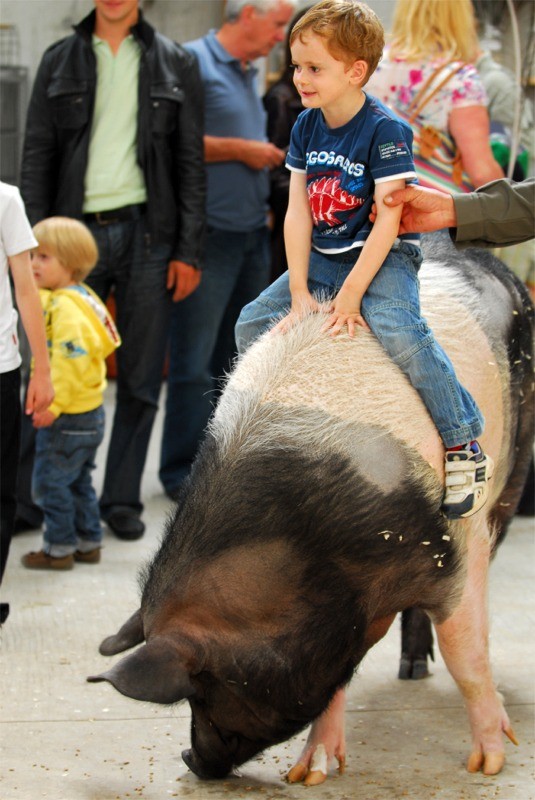 A boy enjoys a piggy back ride on the back of Rosie the pig at Eagles Flying, Irish Raptor Research Centre, Ballymote, County Sligo, North West Ireland
The keepers of the IRISH RAPTOR RESEARCH CENTRE / EAGLES FLYING do not only have to look after birds of prey. Many other species live here. Some of them you can meet in our TOUCH-ZOO.
Here, visitors can get hands-on with guinea-pigs, pigs, rabbits, lambs, goats, donkeys, ferrets, and many more. Rosie the 350 kg pig gives kids a proper piggy-back ride, Grizzly, the raccoon, is a gifted pickpocket, Tui and Allan, the tame foxes make perfect (live) fur collars for fashion conscious ladies and Monty, the 4 meter Python, even makes a perfect scarf for at least 6 people at a time.
Even the ones who might not be interested in birds, will find a pet to delight in.
A visit to EAGLES FLYING is an excellent day out for all the family.
Buy Tickets